Project Management & Contract Management Experts
Projet teams for complex projects ?
MESLI CONSULTING provides project controls and contract management support on complex projects worldwide with offices in France, Belgium and Singapore.
Expertise from experienced and knowledgeable project control and contract management specialists is essential to ensuring that the design of the project control disciplines meets the needs of your organization.
Our engineers are highly skilled and work closely with your project teams, providing their experience and know-how for the management of your project.
Please contact us for tailor-made consulting services for your projects. We can assist your team on one aspect of your project, or we can fully manage it.
MESLI Consulting is a certified Oracle Gold Partner for Primavera Solutions with Primavera P6, Oracle Primavera Cloud, Primavera Risk Analysis, Unifier & Aconex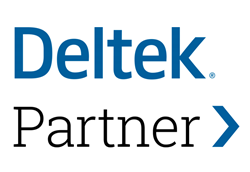 Read more
With over 20 years' experience, MESLI Consulting supports you in the success of your industrial projects, in France and internationally.
Read more
Whatever the level of progression of your project, we are on-hand to work with you on planning, managing interfaces and risk management.
Read more
Our contract experts are available to defend your interests. Our service covers a variety of needs and is entirely personalised (pre-litigation, litigation & claims).
Read more
We train our teams in project management best practice (inspired by the PMBOK standard) and in the use of the best project management tools: Oracle Prime Cloud, Primavera P6, MS Project – Risk analysis